Power Plant Engineering by AK Raja, Amit Prakash Srivastava, Manish Dwivedi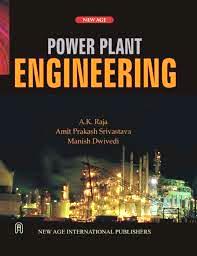 Power Plant Engineering
Author(s)  : A.K. Raja, Amit Prakash Srivastava, Manish Dwivedi
Publisher   : New Age International Limited Publishers
Edition      : First
Pages       : 491
PDf Size  : 3.4 Mb
Book Description :
This Power Plant Engineering book has been written to meet the manifold requirement and achievement of the students and researchers. The main of this book is to discuss, analyses and design the various power plant systems serving the society at present and will serve in coming decades India in particular and the world in general.
Table of Contents :
Fundamental of Power Plant
Non-Conventional Energy
Resources and Utilization
Power Plant Economics and Variable Load Problem
Steam Power Plant
Steam Generator
Steam Turbine
Fuels and Combustion
Diesel Power Plant
Gas Turbine Power Plant
Nuclear Power
Plant Hydro-Electric Power Plants
Electrical System
Pollution and its Control
Power Plant Engineering
Author(s): A.K. Raja, Amit Prakash Srivastava, Manish Dwivedi.
Publisher: New Age International (P) Ltd., Publishers, Year: 2006
ISBN: 9788122418316
Download Power Plant Engineering by A.K. Raja PDF