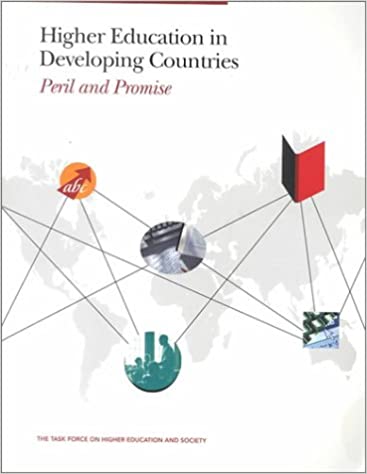 Higher Education in Developing Countries
Higher Education in Developing Countries: Peril and Promise is a economy book, published in 2000.
This publication reports on 18 months of research, debate, and deliberation by the Task Force on Higher Education and Society, convened by the World Bank and UNESCO, to bring together experts from 13 countries to explore the future of higher education in developing nations. The publication's six chapters address: (1) the long-standing problems and new realities faced by higher education, and their implications for developing countries and for higher education; (2) the nature of the public interest in higher education (access, research and knowledge generation, and democratic values); (3) how focusing on higher education as a system will yield the benefits of planned diversification; (4) the need to improve standards of governance; (5) the acute requirement for better science and technol..
ePUB