Marketing 3rd Edition Pdf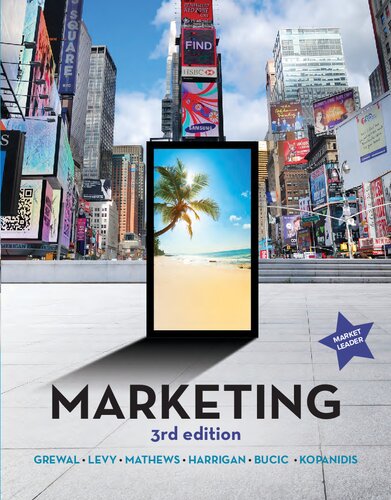 Marketing 3e brings marketing fundamentals in line with new marketing realities.
The third edition is designed to show students how organisations can create, deliver and capture value for customers, and how value can be used as a tool to build lasting customer relationships.
Exploring both fundamental concepts and new marketing strategies and tactics, Grewal's Marketing continues to evolve as the marketing function does. Covering topics like social media, marketing analytics and ethics, both individually and integrated throughout, the new edition illustrates how these areas now cross all aspects of marketing.
Every chapter is packed with up-to-date vignettes, case studies and example boxes that both illustrate and complement the theory with real, recognisable businesses and people.
Marketing PDF
Author(s): Dhruv Grewal; Tania Bucic; Michael Levy; Foula Kopanidis; Paul Harrigan; Shane Mathews
Publisher: McGraw-Hill Education (Australia) Pty Limited, Year: 2021
ISBN: 9781760423889,1760423882,9781760423919,1760423912