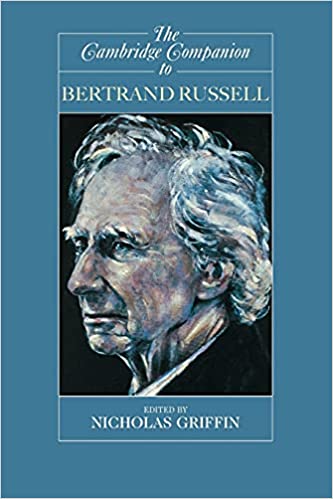 The Cambridge Companion to Bertrand Russell Book by Nicholas Griffin
Bertrand Russell ranks as one of the giants of 20th century philosophy. This Companion focuses on Russell's contributions to modern philosophy and, therefore, concentrates on the early part of his career.
There are chapters on Russell's contributions to the foundations of mathematics, and on his development of logical methods in philosophy and their application to such fields as epistemology, metaphysics and the philosophy of language. The intellectual background to his work is covered, as is his engagement with such contemporaries as Frege and G. E. Moore. The final chapter considers Russell as a moral philosopher. New readers will find this the most convenient and accessible guide to Russell available. Advanced students and specialists will find a conspectus of recent developments in the interpretation of Russell.
The Cambridge Companion to Bertrand Russell
Author(s): Nicholas Griffin
Series: Cambridge Companions to Philosophy
Publisher: Cambridge University Press, Year: 2003
ISBN: 9780521631785,0521631785