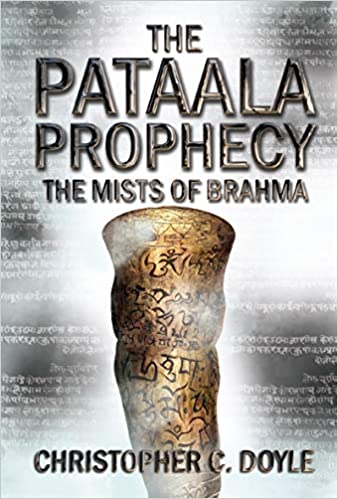 The Mists of Brahma By Christopher C. Doyle
The Mists of Brahma is a second fiction book in The Pataala Prophecy by Christopher C. Doyle, published in 2019.
n Book 2 of the bestseller The Pataala Prophecy series, mythology meets fantasy in an explosive mix of adventure, suspense and mystery. From the pen of bestselling author Christopher C Doyle, who pioneered the genre of modern day thrillers that blend science, mythology and history, and who wrote the first fantasy adventure thriller set in modern times, based on Indian mythology, comes a series where he creates a world of fantasy and mystery, in which mythology, action and suspense come together to weave a thriller that will keep you spellbound till the very end.
The Mists of Brahma explores the hidden secrets of the ancient Sanskrit texts and the lost knowledge of the ancients as you enter a world that is fictional, yet could very well exist.
Join Arjun and Maya as they grapple with issues of identity and purpose. Walk with the Maharishis and Kshatriyas of the Sangha, as they face an enemy and a threat that can change the future of a world that is unaware of the perils that surround it.
A horrific carnage stuns the Sangha. But nothing the Sangha can do will protect the world against another onslaught from Pataala Lok.
There is only one way out. An ancient mystery. An enigma so perilous that it is feared by even the Maharishis of the Sangha.
The Mists of Brahma (The Pataala Prophecy – Book 2) PDF
Author(s): Christopher C. Doyle
Series: The Pataala Prophecy – Book 2
Publisher: Westland, Year: 2019
ISBN: 9387894673