Download e-Book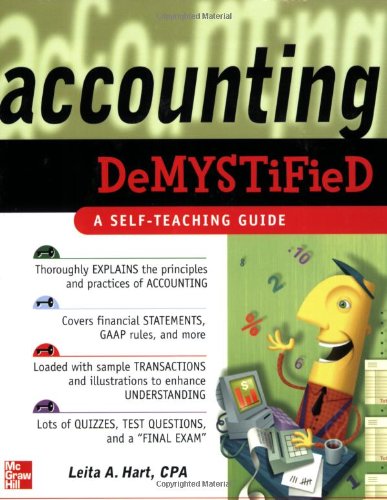 Book Introduction
e-Books Highlight
Edition
1st Edition
ISBN
0071450831
Format
Pdf
Page Count
352 Pages
Author
Leita Hart,
About the e-Book
Accounting Demystified: A Self-Teaching Guide Pdf
There is no easier, faster, and more practical way to learn really difficult subjects.
Accounting Demystified provides practical knowledge of accounting basics, covering finance, cost, budget and tax accounting. This tutorial guide contains important points, basic information, quizzes at the end of each chapter, and even the final exam. Simple enough for beginners, but challenging enough for advanced learners. This is a lively and entertaining review, introductory text, or classroom supplement.