Download e-Book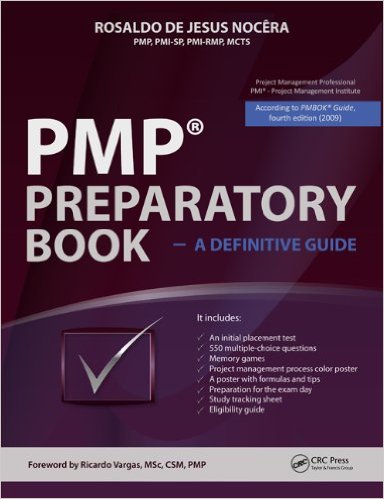 Book Introduction
Edition
1st Edition
ISBN
1466503831
Format
Pdf
Page Count
736 Pages
Author
Rosaldo de Jesus Nocêra,
About the e-Book
The PMP Certification Exam Study Guide Pdf
The PMP Certification Exam Study Guide provides you with the knowledge and confidence you need to achieve the highly coveted PMP certification. It covers 9 knowledge areas and 42 processes covered by real exams and includes over 500 questions, memory games, learning tips, comparisons, and glossaries.
This book is full of flowcharts and graphs showing process inputs, tools, techniques, outputs, and interactions. Includes a CD with exercises and two posters to visualize the process to increase confidence in taking the exam. Each chapter contains a self-test with detailed answer keys to help you better understand the questions displayed on the test. Each chapter also includes helpful learning tips, additional exercises, and important exam day reminders to make sure you're ready to get your first PMP certification.